6kg/h Ultrasonic Humidifier JDH-G060Z
Send email to us
Product Detail
Product Tags
1.JDH-G series ultrasonic atomization humidifier adopts integrated atomization module inside, replaceable chip, simple maintenance. High humidification efficiency.
2. High humidification efficiency: The output of the whole machine is only 1-5um in diameter, and the maximum relative humidity can be up to 99% or more.
3. Intelligent control, accurate control of humidity: humidity control system using world-class imported probe, control accuracy within ± 5%.
4. Flexible mobile, easy to install: both mobile and can be hung on the external wall, both humidity automatic control and time control can be used, according to your use conditions to choose.
5. Stainless steel body, clean and reliable: equipped with a standard water supply port, drain switch, overflow port, etc., where the water supply port automatically replenish water.
6. The atomization process of negative ion particles can compensate the air humidity, improve the dry space environment.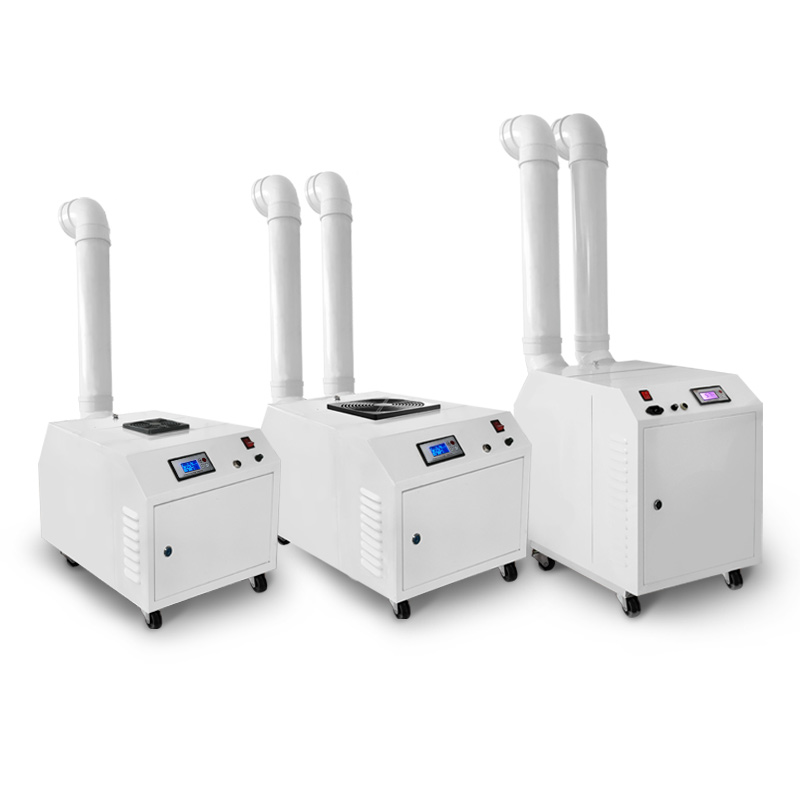 JDH-G60Z
JDH-G60Z adopts ultrasonic vibration technology, which can evenly disperse water molecules in the air and quickly increase the indoor air humidity. Following are the main features of this industrial ultrasonic humidifier:
1. Efficient humidification: The humidifier has high humidification efficiency and can quickly increase the humidity in the air to the set value to ensure the stability of the air humidity in the industrial production process.
2. Safe and stable: The humidifier adopts an intelligent control system, which can automatically detect the water level and humidity to ensure the safe and stable operation of the humidifier.
3. Large-capacity water tank: The humidifier is equipped with a large-capacity water tank, which can work continuously for up to 24 hours, reducing the maintenance frequency of the humidifier.
4. Energy saving and environmental protection: The humidifier adopts an energy-saving design, which can effectively reduce energy consumption and reduce waste water discharge, which is friendly to the environment.
5. Easy to maintain: The maintenance of this humidifier is very simple, just need to replace the filter and clean the humidifying disc regularly.
Ultrasonic humidifiers suitable for industrial environments can be used in food processing, textile, pharmaceutical, electronics, chemical and other industries. It can provide a stable humidity environment for the production line to ensure product quality and production efficiency.
---
Write your message here and send it to us